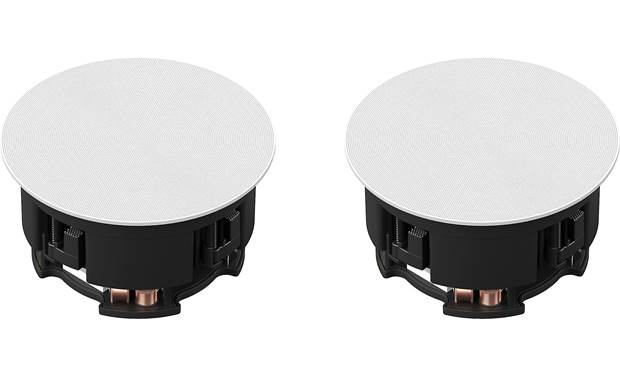 Sonos has partnered with Sonance for a new lineup of passive speakers. You can now order in-ceiling, and in-wall Sonos speakers. These are wired products as you still need to connect those speakers with a Sonos Amp. In other words, you can't control those speakers from the Sonos app without the Sonos Amp.
If you're building a house and you want to put Sonos speakers around the house, this lineup is a good way to make sure that everything will be optimized for the full Sonos experience, including custom Trueplay™ tuning.
The in-wall and in-ceiling speakers are designed to blend in with your walls. You can even paint on the grilles to make them disappear even more.