Araknis Networks 510 and 810-Series WAPs are designed to handle the growing number of IoT devices on the market.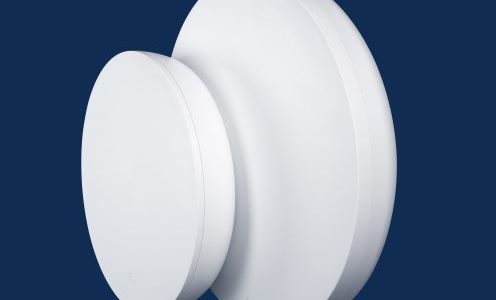 The number of connected devices on the Internet will exceed 50 billion by 2020, according to Cisco. Granted, not all of these 50 billion devices will be in homes, but you can bet that IoT will continue to grow in the home going forward. As the number of devices increases so does the need for a super-robust networking solution. Designed to handle heavy Internet traffic and deliver high speed are two new wireless access points from Araknis.
The Araknis Networks 510- and 810-Series Indoor Wireless Access Points are powered by Wave 2 MU-MIMO (Multi-User, Multiple Input, Multiple Output) technology, which enables them to simultaneously communicate with multiple devices while increasing throughput and decreasing network congestion.
"Wave 2 technology is a critical upgrade, particularly for our commercial dealers who need the ability to increase speed and support more devices on high-density networks," says Kenny Kim, SnapAV's vice president of Connected Products.
"This feature is valuable for residential installers as well, because faster speed is important to end-users across the board. The average consumer has more IoT devices than ever before and adding technology that lets an access point talk to multiple devices at once results in a noticeable performance improvement."
These new wireless access points join the existing family of Araknis products. The new 510-Series is designed to handle high-density applications, and the 810-Series is ideal for robust networking installs, as it can handle hundreds of devices.
https://www.cepro.com/news/araknis_wireless_access_points_wave_2_technology_snapav/